Dr Amit Jaiswal
MBBS, MS,Ortho, Gold Medalist F.I.M.S
Joint Replacement Fellow, Germany
Robotic Joint Replacement Surgeon
Director- Orthomax Hospital, Varanasi
Director- Oriana Hospital, Varanasi
Director- Asclepius Hospital, Noida
Dr Amit Jaiswal is a renowned Robotic Knee Joint Replacement Surgeon of India. He has an experience of more then 15 year in joint replacement. He has performed more than 1000 successful knee and hip replacement in Oriana Hospital. He has been trained in Germany, US an Singapore. He is the pioneer of Robotic Knee Replacement in Uttar Pradesh and the First VELYS Robotic Surgeon of North India.
Procedure for VELYS Robotic-Assisted Solution for Knee Replacement
In general, VELYS™ Robotic-Assisted Solution for total knee replacement is performed under general anesthesia in conjunction with the ATTUNE® Knee System that is similar to a traditional total knee replacement, but performed with the help of a robotic assistant. The robotic system does not perform the procedure on its own. The surgery is performed entirely by your surgeon by prompting the robotic hands as per the personalized plan developed by your surgeon. The VELYS™ Robotic-Assisted Solution is only an additional tool to guide your surgeon to ensure greater accuracy in the placement of knee implants. It cannot replace the skills of your experienced surgeon.
During the surgery, arthritic bone and cartilage are removed from the knee and replaced with anatomically shaped metal and plastic components impacted onto the bone or fixed using polymethylmethacrylate (PMMA) cement
A high-speed camera, triple-drive motion technology, and hydrophobic optical reflectors of the VELYS™ Robotic-Assisted Solution work together to adjust and control the resection plane for accurate, consistent execution. Pre-resection assessment of knee alignment and predicted gap balance help plan optimal ATTUNE Knee implant position and predict joint stability. Coupled with the ATTUNE Total Knee, the VELYS robotic-assisted solution is extremely differentiated and can provide improved clinical outcomes and greater patient satisfaction. The robotic system makes adjustments even with the slightest movement of your legs ensuring the surgical plan designed by your surgeon is carried out without any changes and with a high degree of precision. Throughout the procedure, your surgeon is provided with real-time data by the VELYS™ Robotic-Assisted Solution, which enhances your surgeon's skill enabling accurate placement of the knee implant.
Postoperative Care and Recovery
In general, postoperative care instructions and recovery after VELYS™ Robotic-Assisted Solution for knee arthroplasty may involve the following steps:
You will be transferred to the recovery area where your nurse will monitor your vital signs as your recover from the effects of anesthesia.
You may notice some pain, swelling, and discomfort in the knee area. Pain and anti-inflammatory medications are provided as needed.
Antibiotics are also prescribed to address the risk of surgery-related infection.
You are encouraged to walk with assistance as frequently as possible around the hospital bed to prevent the risk of blood clots.
Instructions on surgical site care and bathing will be provided to keep the wound clean and dry.
You will be placed on crutches for the first few weeks with instructions on restricted weight-bearing.
You are advised to keep your leg elevated above the heart level for a defined period while resting to prevent swelling and pain.
Eating a healthy diet rich in vitamin D is strongly advised to promote healing and a faster recovery.
Use of a continuous passive motion machine (CPM) at home may be advised in the first few weeks to aid in the constant movement of the knee joint under a controlled range of motion.
Refrain from strenuous activities and lifting heavy weights for the first couple of months. A gradual increase in activities over a period of time is recommended.
An individualized physical therapy protocol is designed to help strengthen your knee muscles and optimize knee function.
You should be able to resume your normal activities in a couple of months, but with certain activity restrictions. Return to sports may take 6 months or longer.
Refrain from driving until you are fully fit and receive your doctor's consent.
A periodic follow-up appointment will be scheduled to monitor your progress.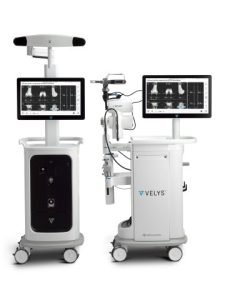 Very good behavior and good communication to patient . Best orthopedic surgeon in varanasi . Best surgeon THR and joint replacement.
Dr. Amit jaiswal sir is a hip replacement surgeon in varanasi, one of the best orthopaedic doctor in varanasi. He is very calm and tells very clearly to the patient about the problem/disease and what the patient has to do . Also he has over 12 years of experience so don't be doubtful. Hospital has good facilities. Really happy and satisfied with the behaviour and service provided. He listen to the problem patiently and suggests only what is necessary to the patient. He is the best.